Chapter Two Hundred Thirty Five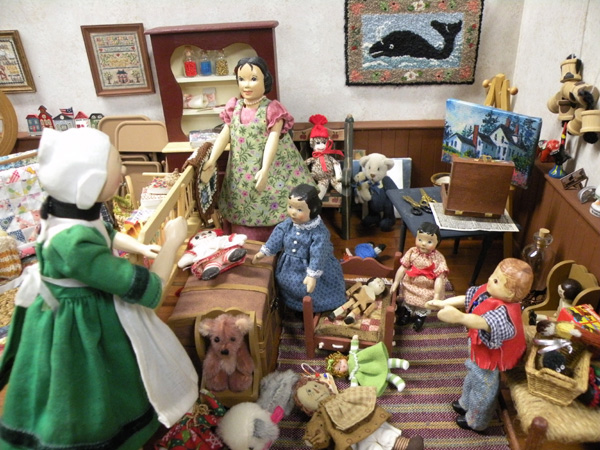 One spring day, Becassine heard a commotion in the little Hittys' play area and went to check it out. She really wasn't expecting 'neat & tidy' but oh my what a mess. There were toys everywhere. She strongly suggested at least some of the toys be picked up off the floor and receive better care.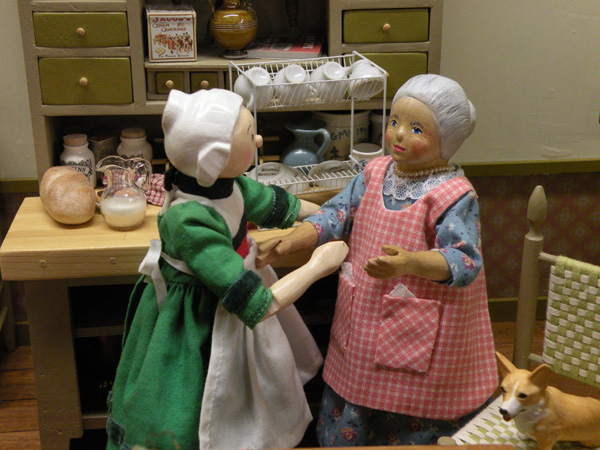 Later that morning she had a discussion with Grandma Alice about the state of all the Hittys' rooms and they decided that it was time for some spring cleaning.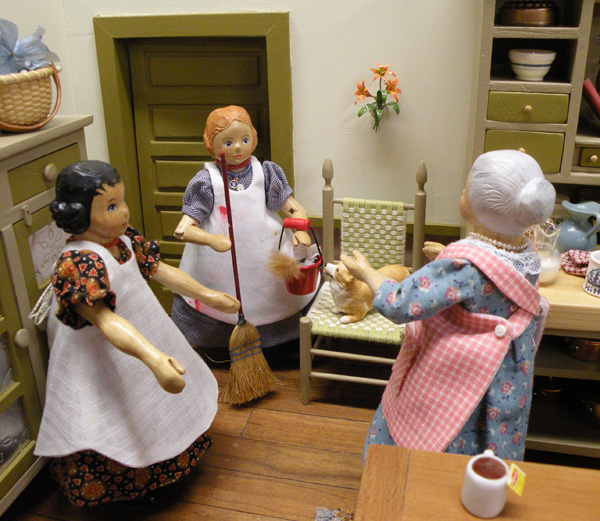 Grandma Alice called us together and asked for volunteers. Hitty Carol and I already had plans for the day but some of the others were happy to help with the cleaning. Ima immediately went to get supplies.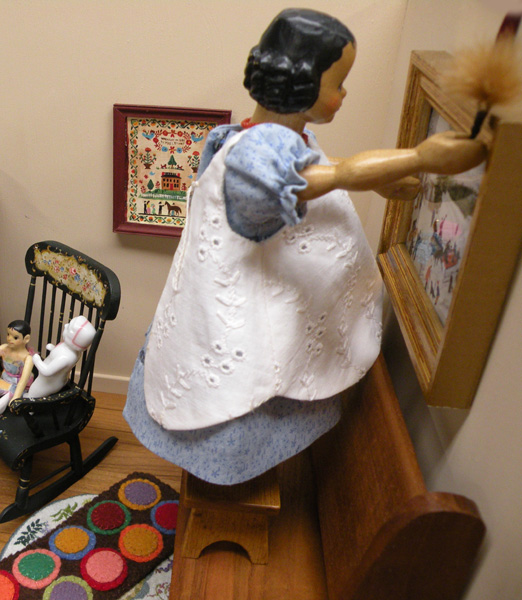 HittyBelle started in the library room. Her 'arrangement' for being able to reach that high was not exactly in a safety manual!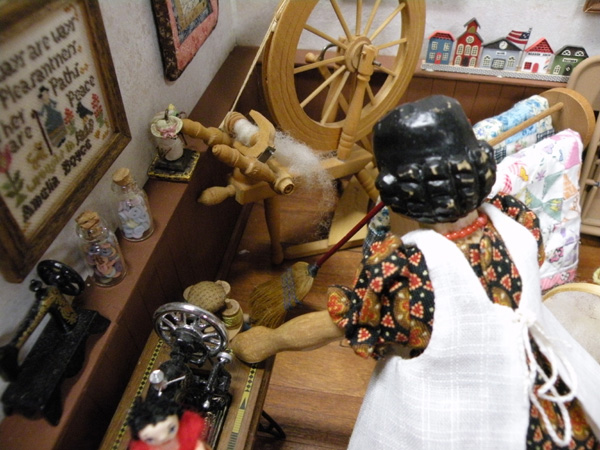 Hitty Colleen took charge of cleaning the craft room.
The dining room required the most effort. Becassine moved the dry sink so Hitty Helen and Hitty Sue could clean behind it.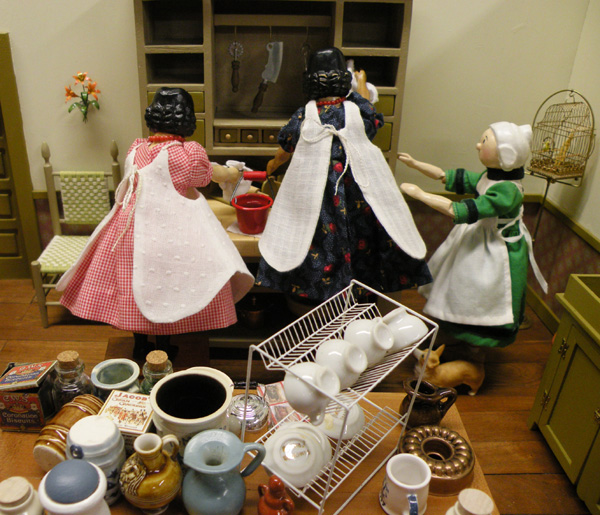 Next they tackled the big cupboard. Taking everything out of it took more time than the cleaning.
It really does make cleaning go quickly when you have plenty of helpers. At the end of the day, Grandma Alice provided treats for all. Pepsi and candy are only for special times and those little workers were certainly deserving!
Next Chapter or Return to Index