Chapter Two Hundred Thirty Seven
The other morning when Esther looked out the door she discovered that the children next door had been playing with sidewalk chalk and had drawn an elaborate railroad track up and down the sidewalk. She immediately brought us to see it. Oh what fun, we exclaimed, and so we got our sidewalk chalk and went out to play in the driveway.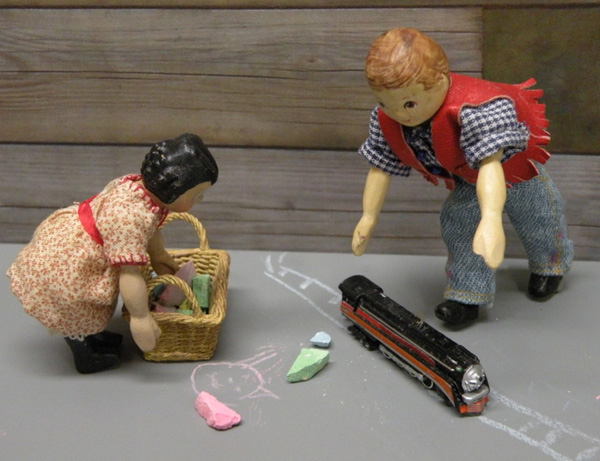 Michael wanted to be like the boy next door so he brought out his train engine and started to draw a railroad track. HittyPat tried her hand at drawing a cat. I don't believe there are many pink cats but that is what she wanted.
My sisters drew a hopscotch pattern and Hitty Colleen said she would be the one to play first. After all, she had experience from when we played in our basement one winter.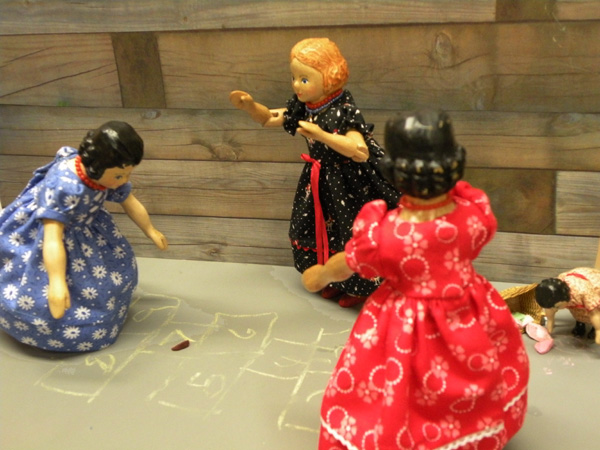 Next to give it a try was Hitty Sue. She had never played the game before but did quite well. I was amused at Ima, she watched so intently and could hardly wait until her turn.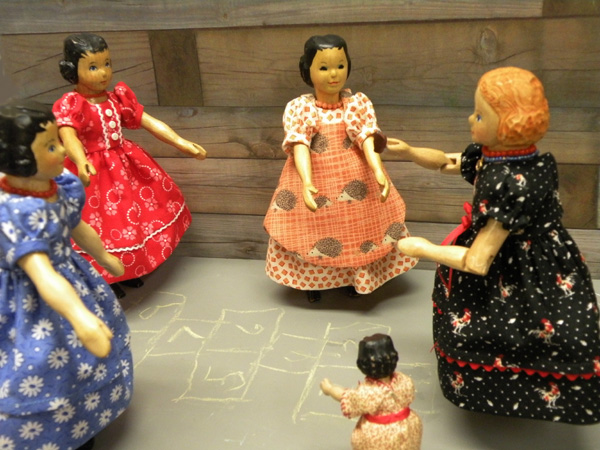 Finally it was Ima's turn. We all thought she was going to take forever to throw the stone. Everyone kept cheering her on.
The Hittys played until they were tired and after they went back inside, Michael resumed making his railroad track. At this point, it didn't matter if the hopscotch pattern got messed up or not. He and HittyPat took over and played until it started to rain. I think one reason parents think sidewalk chalk is such a good activity is that it never needs cleaned up. Rain takes care of it!