Chapter Two Hundred Fifty-One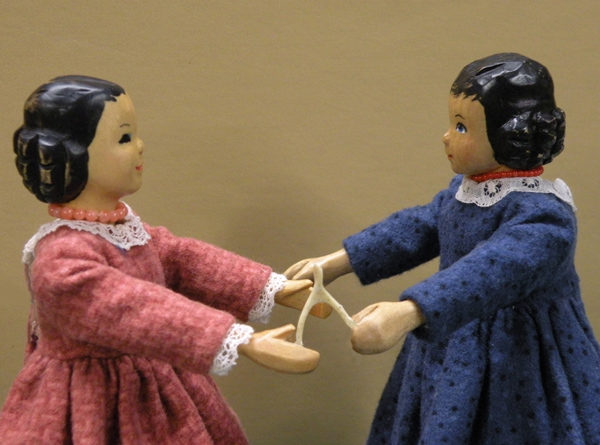 The holiday season is truly underway. We had a lovely Thanksgiving with the family in Maryland and came home to jump right into Christmas. Hitty Colleen and Hitty Carol took great pride in being the ones to do the traditional wishbone pull. Neither would tell me what they wished for!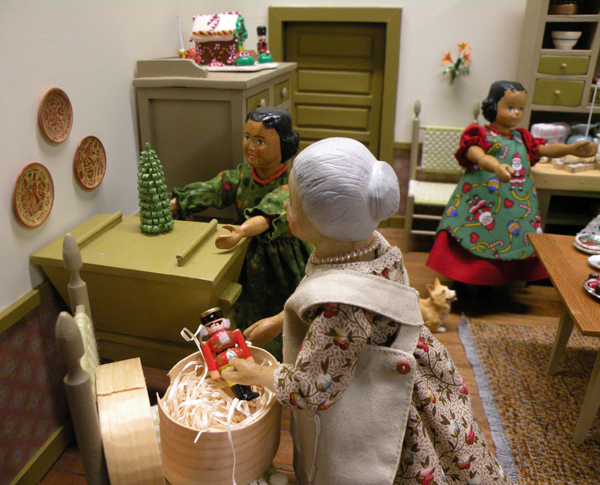 After we settled back home, all the Christmas boxes came out of storage. I was amazed at how many things we had but I suppose one does accumulate a lot when items are saved from year to year over 12 years. It took Grandma Alice, Becassine and all of us quite awhile to finish the decorating.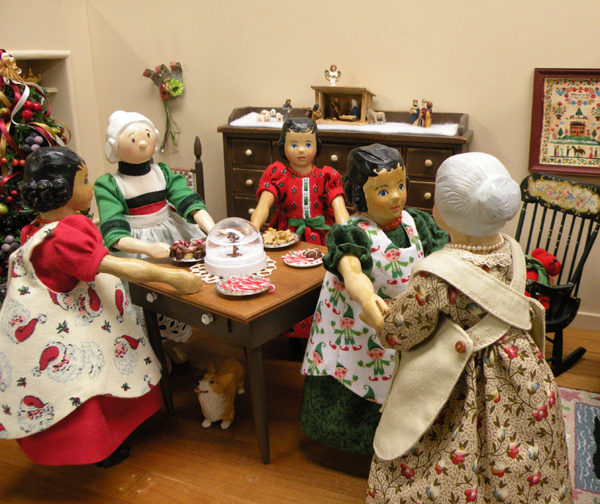 What a fun time we had! Becassine always sees to it that we have treats and this year was no exception. As we finished in the library room she brought in special cookies and candies. Grandma suggested we take a break and enjoy them.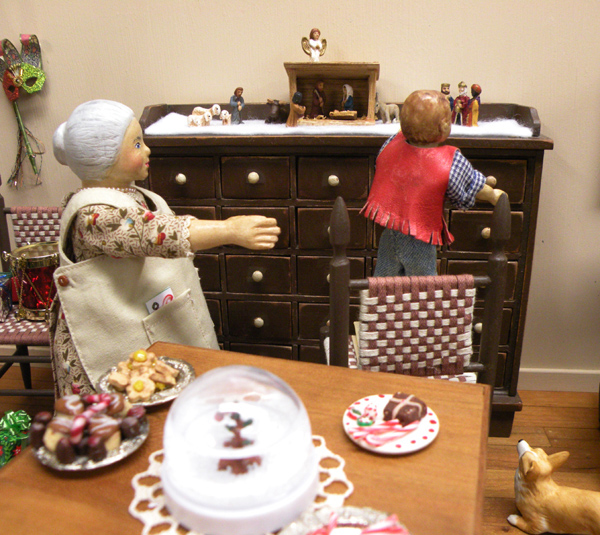 Michael was most interested in the Nativity scene. He pushed a chair over to the chest and climbed up on it to get closer look. Grandma watched him closely to make sure he didn't fall or rearrange the figures.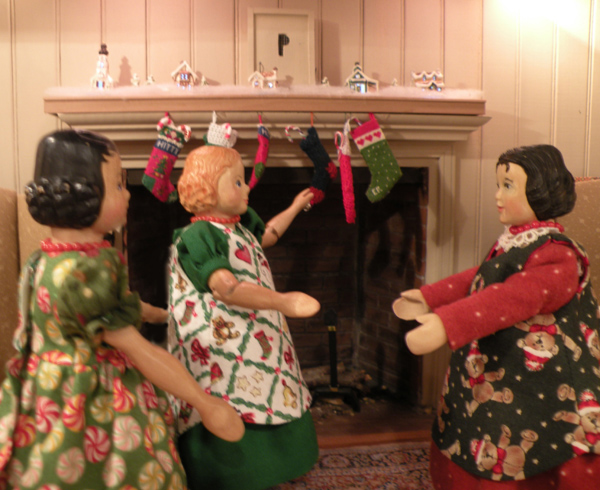 Ima, Hitty Helen and Hitty Sabrina took charge of decorating the parlor and hanging the stockings. When all was finished they lit the lights in the little Dickens' Village on the mantle. That is always a highlight.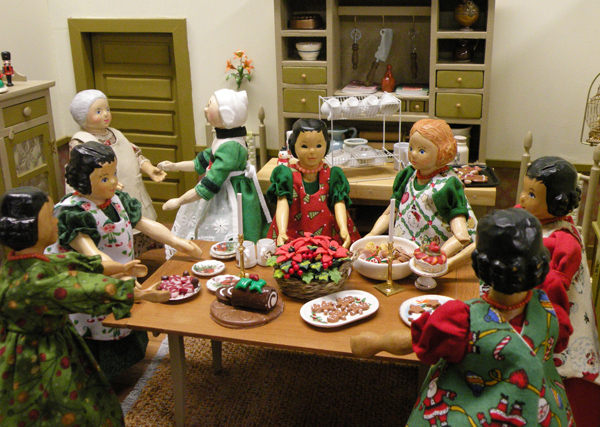 When the work was done we gathered around the table to admire and enjoy many other treats. Becassine and Grandma Alice really work hard at providing a lovely Christmastime for us Hittys and we do appreciate it.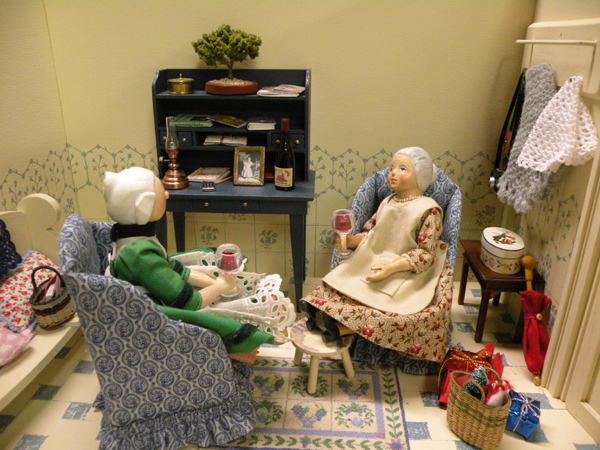 Awhile later I took a peek in their room and they were enjoying a much deserved rest and a glass of wine!
The Robertson family and the Robertson Hittys wish you all a very MERRY CHRISTMAS AND A HAPPY NEW YEAR!
Next Chapter or Return to Index