Chapter Two Hundred Fifty-Three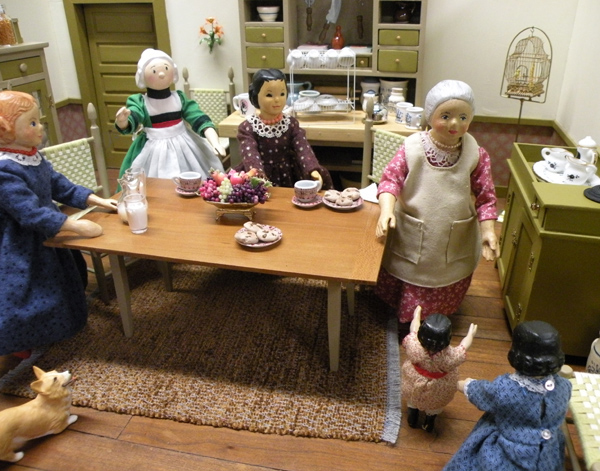 Its been a very cold week and we Hittys have been staying indoors. We were busy with this and that when HittyPat and Hitty Paige came into the dining room telling us there was something wrong with Michael. Immediate action was needed!
The girls lead Grandma Alice to the craft room and sure enough, there was Michael lying on the bench covered with an afghan. He kept groaning and groaning. He was sure he didn't know what made him feel so bad. Grandma's immediate thought was flu since it is quite prevalent this year.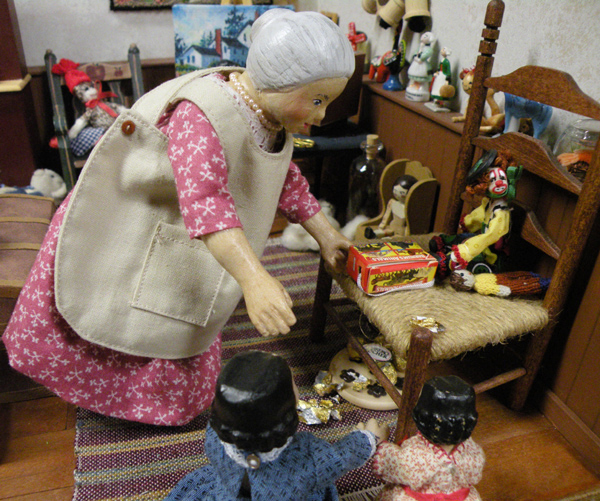 She questioned the little girls about how they were feeling. Both reported feeling just fine but they added that they had been playing elsewhere in the house and Michael had been left alone in the play room. Upon a look where he usually plays, it was no surprise as to what made him feel bad. Half of tray of very rich chocolates had been eaten!
Too much of any 'good' thing can result in paying the price.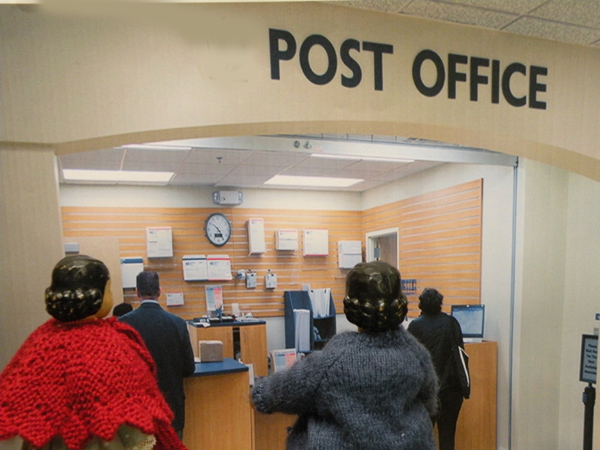 We Hittys also have a mystery as a result of an 'oops'. Esther has been receiving letters and cards with SASEs in them for the end of year little books. All went well except for one letter. A letter with an APO address was opened and both the SASE and the letter addressed to Esther were accidently mailed 'before' she had inserted a little book!
We thought since this is a small town that perhaps we could retrieve the envelopes from the post office so we asked the post master but it wasn't to be. So somewhere in this big wide world, there is a reader that will receive an empty envelope! Please know that we apologize for the mistake and hope that you will let Esther know your mailing address via email so a little book can be on its way to you.
Winter is here in full swing so we hope everyone living in winter conditions stays warm and cozy. Hmmm - a good time to work on indoor projects.
Next Chapter or Return to Index