Chapter Two Hundred Seventy Four
I realize it has been awhile since I have made an entry in my Journal but it is not an easy task when I am 'on the road' so to speak. There has been some remodeling going on in the Robertson house so Russell, Esther and some of us escaped for a couple of weeks. We didn't want to be exposed to all the noise and dust and we have only returned for the finishing stages.
It was very pleasant to go 'south' at this time of year. Our first week was spent in Maryland visiting Hitty Moonbeam and her family. That lucky Hitty, she had snow drops and crocuses blooming in her yard! It reminded us of our sister Hitty Helen. She had sent us a similar picture taken in the United Kingdom a few weeks ago.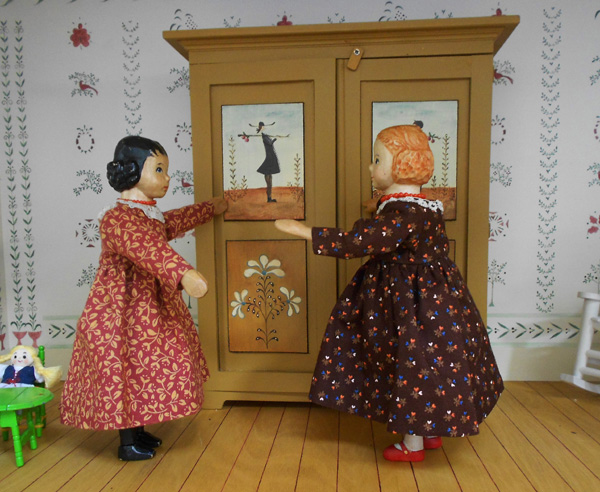 We were impressed with the new hand painted armoire in Hitty Moonbeam's home. She said it was a gift from a dear friend. It certainly did set off the room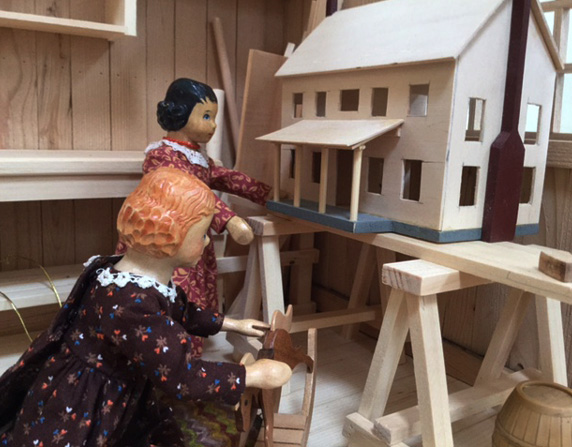 I do believe Hitty Colleen and Ima checked out every room and shop. HittyBelle used to be known as the curious one but these two surpass her.
At the end of the first week, we left for Williamsburg. We stayed at the Powhatan Plantation Resort and were joined by Hitty Dallas Brown and Hitty O'Honey. We spent a lovely several days together. Morning walks were particularly enjoyed.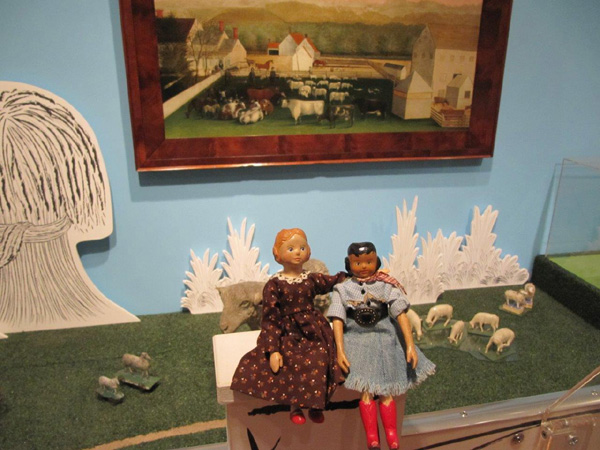 One of the days we visited the Dewitt Wallace Museum. We truly enjoyed the room of dollhouses and miniatures. Seeing other doll's homes does give one ideas.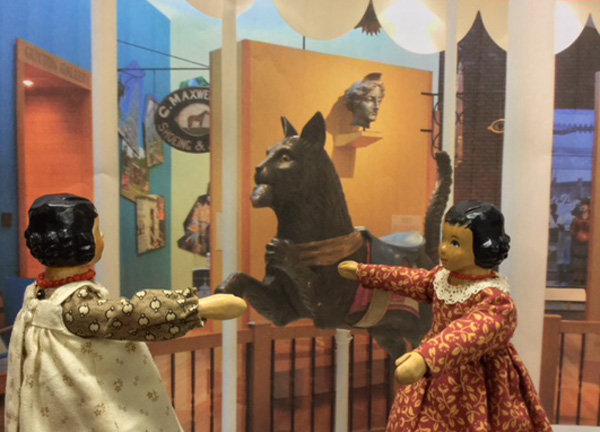 Hitty Sue and Hitty Colleen were fascinated with the merry-go-round and wondered if there ever had been one made in Hitty size?
After the Browns left we returned to Maryland for several more days and then it was time to come home. Visiting and traveling is a lot of fun but there really is 'no place like home'. We look forward to the remodeling being finished and spring which is just around the corner!
Postscript: Photo credits are shared with Judy Brown - see www.hittysplace.com
Next Chapter or Return to Index