Chapter One Hundred Fifty Eight
The new year is finally under way. We have had a wonderful fun filled Christmas with all the Robertson's adult children here along with their friends from other countries. And to add to all the activity, their daughter bought a 10 week old puppy the day after Christmas and the house had to be configured to meet the needs of a non-housebroken critter! There wasn't a dull moment!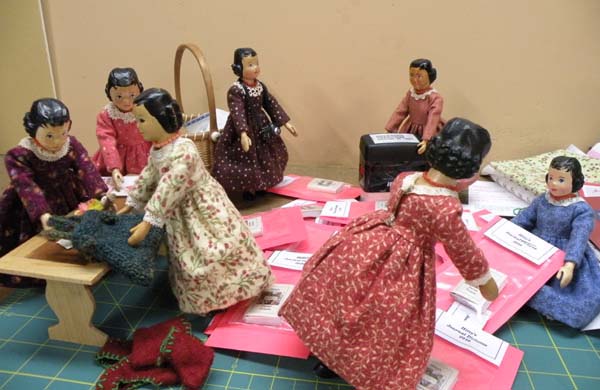 We have been helping Esther mail out the little books that were offered in the last chapter. Esther has read all the notes to us and we are so pleased that other Hitty families enjoy reading about the happenings at our house.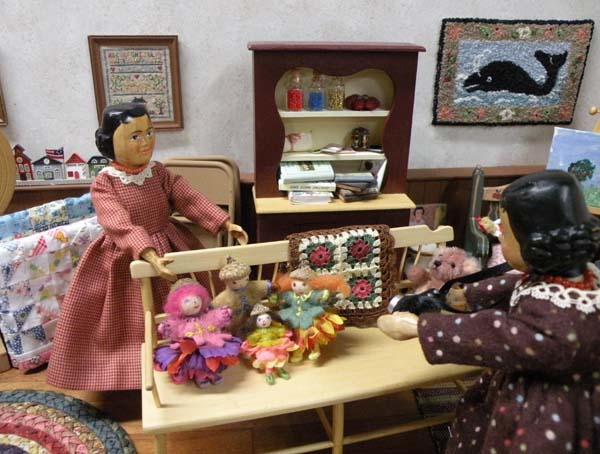 There have been several little packages arriving too and we get excited with each one. We now have a family of those Wee Folk dolls and Hitty Helen insisted on taking their picture.
We were well pleased with our Christmas gifts and had no trouble finding suitable places for them. When we told Michael the sconce was made of little metal pieces, he wanted to touch it. He is a typical curious little boy.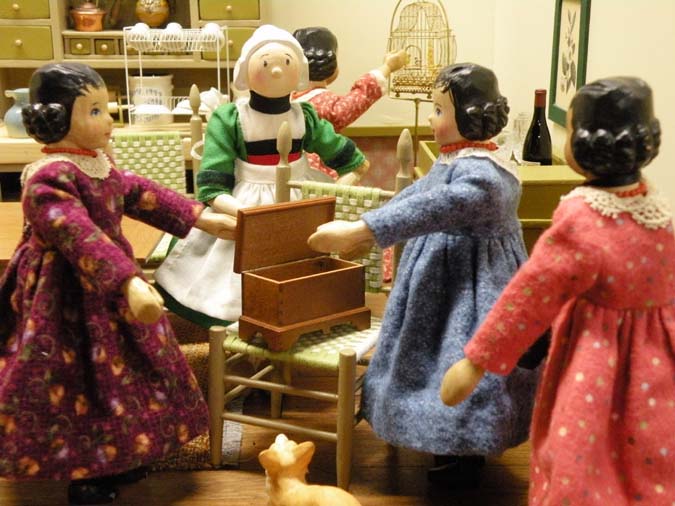 Another of our gifts was a beautiful little chest with dovetail joints. We have to decide exactly what we are going to keep in it. We love having a miniaturist in the family. It makes for great gifts!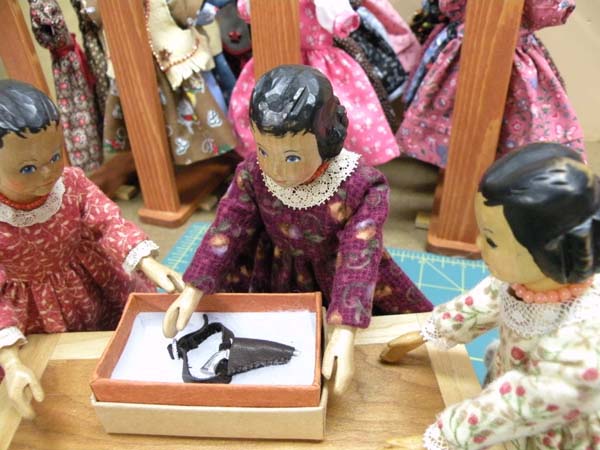 In the midst of all this, we have also registered for the Texas Gathering in October and have started getting ready. One of the boxes that arrived had something we had never seen before. Just which one of us will be in charge of this, we have not decided. Hmmm, I wonder about getting it through airport security?
There is a lot to think about and do in the coming months. We will be busy.
Next Chapter or Return to Index
or