Chapter One Hundred Twenty Five
We are enjoying summer! This year, in our part of Pennsylvania, the days have been warm but not hot and the nights cool. Perfect weather! We have only needed the A/C occasionally. With weather like this we Hittys have spent a lot of time outdoors.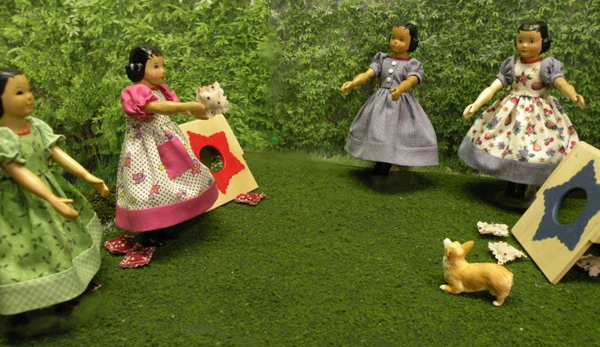 At the last Hitty Club meeting the project was making us a bean bag game. Four of us split into two teams and tried to see who could get the bag into the target. I do believe of all of us, Hitty Colleen is the best at all these type of games.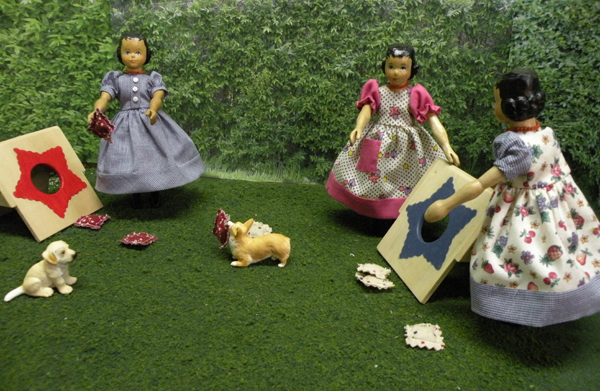 It didn't take long until Tasha made her move! She ran around the yard with one of the bags and we had quite a time trying to catch her.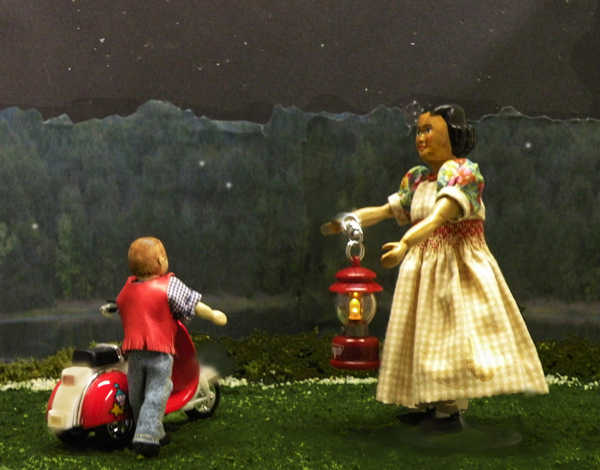 July is also the month the fireflies are the most plentiful. One evening after dark, we missed Michael. Sure enough, I found him in the backyard. He had forgotten to put his motorbike away, went to do so but became fascinated with the fireflies.
As I mentioned in the last chapter, Hitty Helen has gone with Carol and Martha to a Star Party in Nebraska. Each morning we check the computer for emails from Carol for pictures of our sister. She certainly has had a great adventure. It seems they sleep during the day and look through the telescopes at the stars all night. She has seen the Milky Way and the Northern Lights which aren't visible from where we live. We are too close to cities with a lot of light.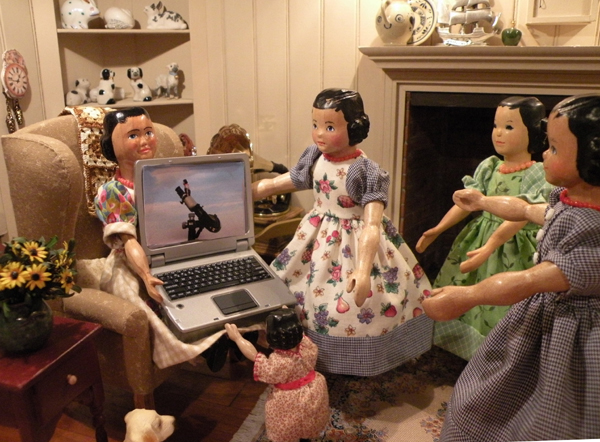 One of the pictures showed her perched on top of a telescope watching all the equipment getting set up for that night's viewing.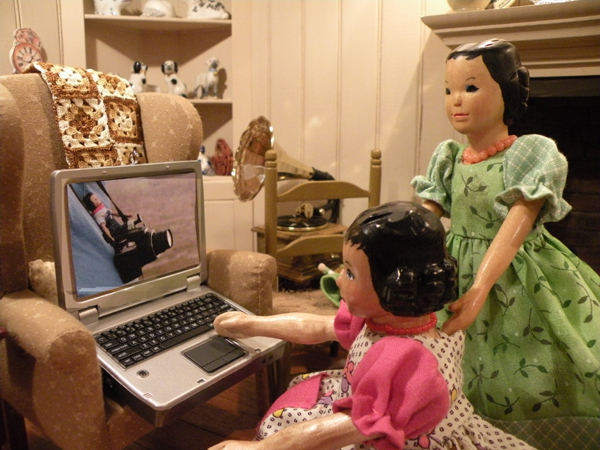 The Robertson's son Bill joined the girls for a few days and then went with them on some sight seeing trips. They sent a picture along of how Hitty Helen traveled!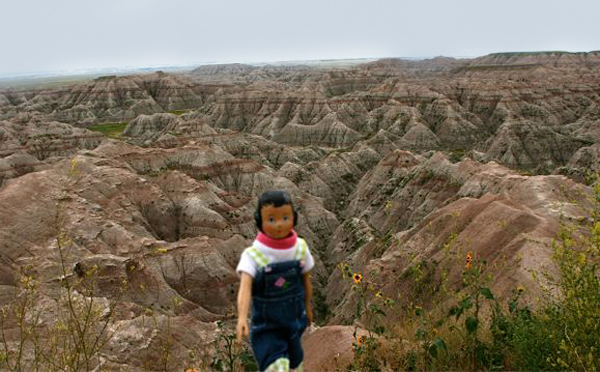 I am sure when she gets home she will have much to tell us and many pictures. Actually, I may just have her write the next chapter and tell us all about it herself. In the meantime, here is a picture of her in the Badlands!
Next Chapter or Return to Beginning
or