Chapter One Hundred Twenty Six
Hitty Helen is home from Nebraska! She traveled to a Star Party with Carol and Martha and at times joined by Bill for a great adventure. They took so many pictures that it is hard deciding on which ones to show our readers without making this chapter too long. I will let Hitty Helen tell her story.
After leaving Zelienople, we headed west with a stop in Kansas City to see the tool exhibit at the Toy & Miniature Museum that was a display of Bill's collection of antique tools. They don't allow pictures in that museum so I will just move on.
My mode of travel for a great deal of the trip was riding on the dashboard with my feet tucked securely in the air vent. This provided me with a great view.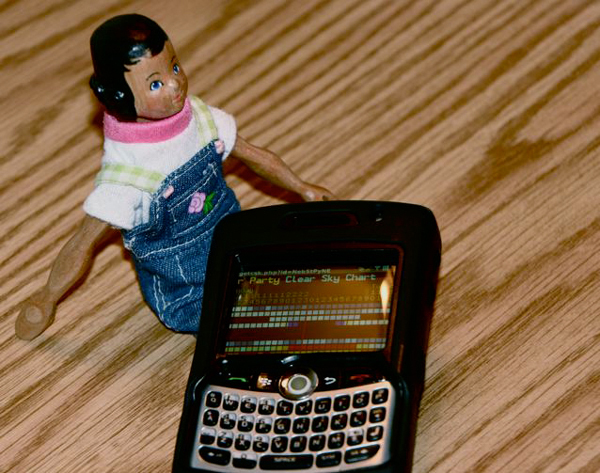 The Star Party was held in a huge field near Valentine, Nebraska so we checked into a nearby hotel. Nearby out there means a 30 mile drive! We set our pop-up tent on the observation field and that provided us with a field office. Each day it was part of my job to check the star viewing weather forecast on Carol's blackberry. Clear nights and dark skies are what is essential for good viewing.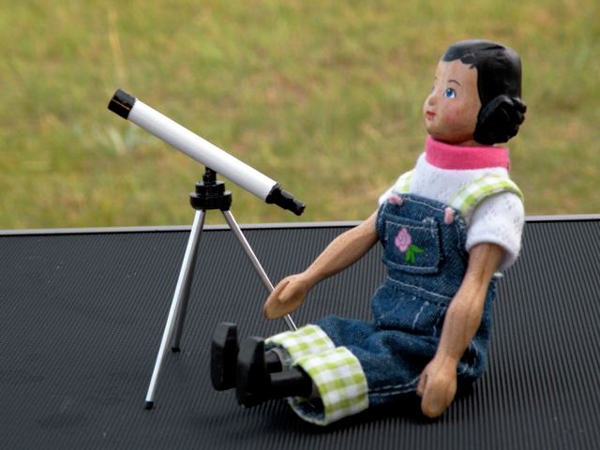 People came from all across the country. I couldn't believe how many. There were telescopes of all sizes and varieties. I was thankful I had one my size.
I enjoyed just watching them set up some of the bigger ones!
One of the nights, the Northern Lights were visible all night and played across the sky.
This picture is a silhouette of some the telescopes at a beautiful red dusk!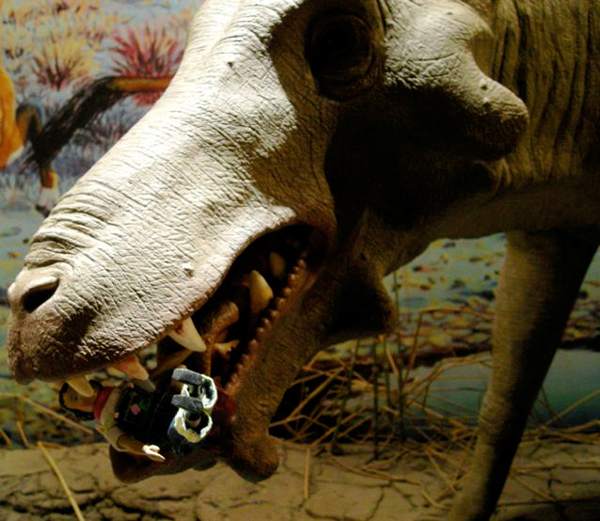 We stopped at the Wildlife Refuge Visitor Center in Valentine and Carol had fun taking my picture with various exhibits. This one was a bit scary and I am so glad it was not a real live moose!
I got to sit in the middle of a rhino jaw bone fossil. Who would have believed there once were rhinos in the middle of Nebraska!
Of course there was a prairie dog. We also saw live ones but I didn't get close to them.
After these experiences, we stopped for ice cream. A much needed treat!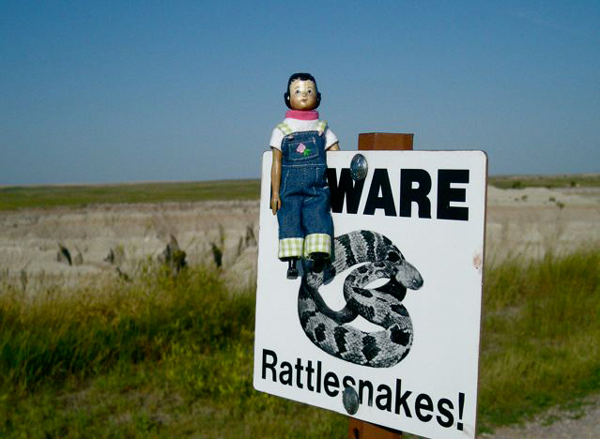 As the star gazing was winding down, we went on sight seeing trips. Off to the Badlands! This is my first look and I can see why they are called 'bad' as no one could survive living there. I never saw such an expanse of nothingness!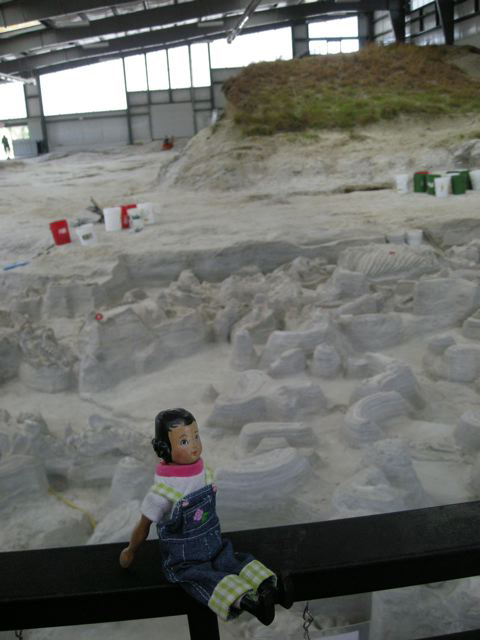 As we started east toward home, we stopped at Ashfall where ash from an eruption many millions of years ago from a volcano under Idaho covered the animals. The volcano is on an eastern track and now located beneath Yellowstone Park. A strange sight to see indeed!
We also saw an exhibit while there showing the evolution of horses hooves.
We stopped at Wounded Knee, South Dakota and the Indian Reservation. We paid our respects at the memorial.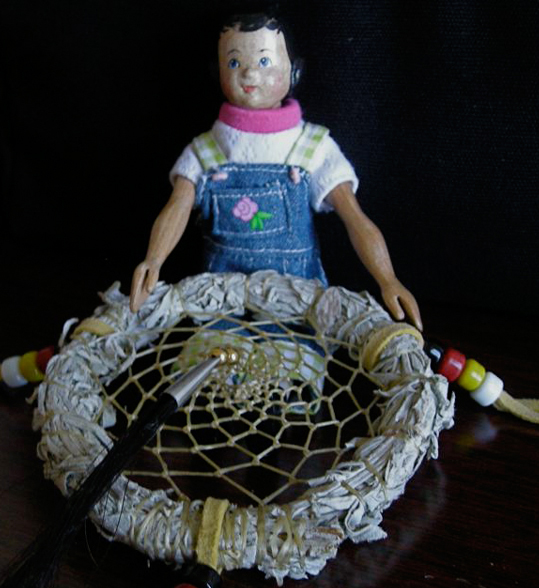 Carol took my picture with a dream catcher that we had watched the Indian lady make. She bought one to take home to her daughter.
Our last major stop was to see Mt. Rushmore and this was one of the highlights of our trip.
It is good to be back home with my family and I will always remember my big adventure. I appreciated Carol, Martha and Bill taking me along. This was a first for them - a Hitty doll on a trip!
Next Chapter or Return to Beginning
or