Chapter One Hundred Ninety Four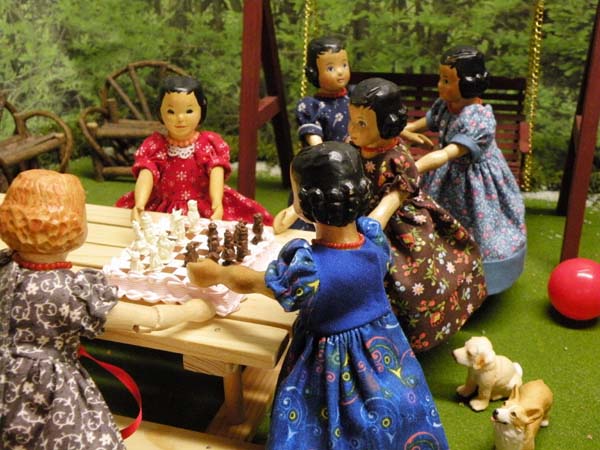 The middle of summer is upon us and we Hittys are enjoying life. One such bright sunny day was perfect for playing outdoors. We had been reading on Hittygirls about 'Alice in Wonderland' and so we set up our 'Alice' chess game on the picnic table in the yard.
Meanwhile the little ones in the family were having a good time playing close by with Becassine keeping an eye on them.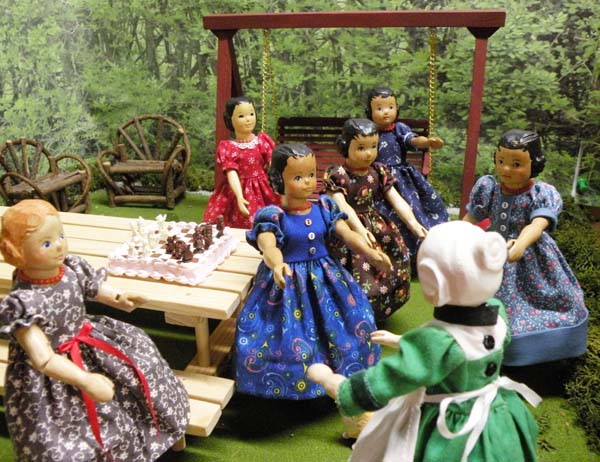 Becassine soon tired of watching the little ones and came to us with a suggestion! She wanted to take the antique car for a ride in the country and wondered if any of us was brave enough to accompany her.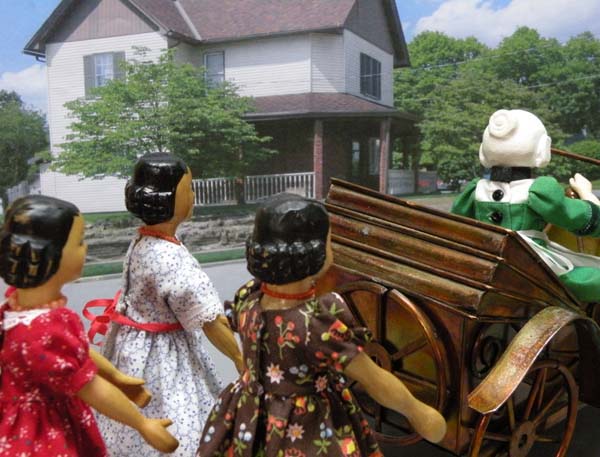 No one took her up on her suggestion. We just bid her safe travels as she drove up the street. I do think though that Hitty Colleen did consider it.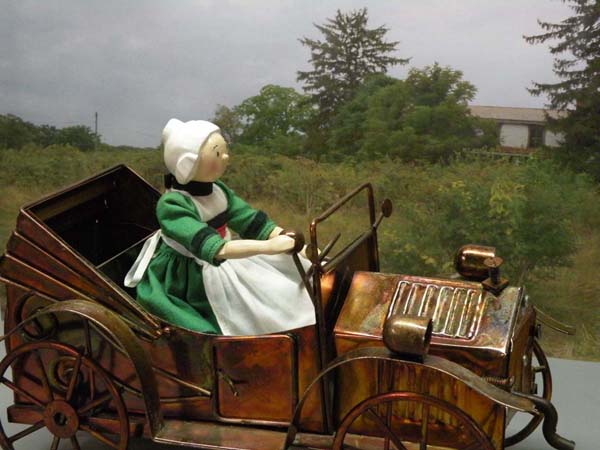 Hours have passed, the skies are darkening and there is no word or sign of her returning. I wonder how far she went. Is she lost? Will she ever return?
Next Chapter or Return to Index