Chapter Two Hundred Fifteen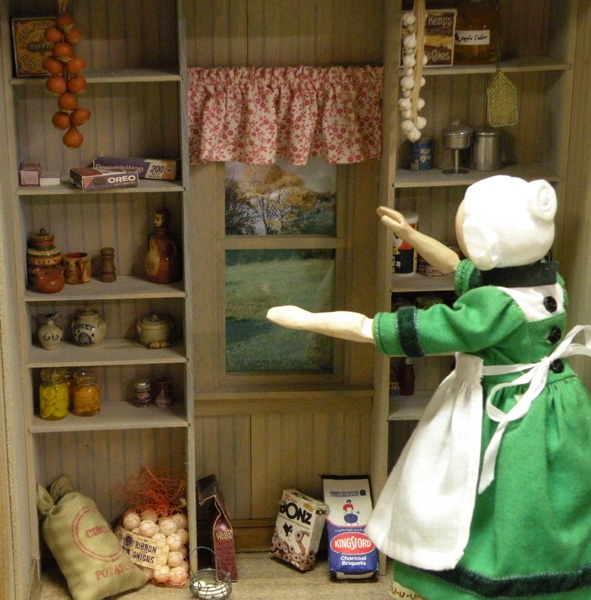 Oh my the excitement has been building! Company is coming! Becassine has been beside herself urging all of us to prepare, prepare, prepare! She fussed at Esther to make sure the people house was clean and tidy while making sure the Hittys had our area in order. I know she has checked the pantry at least a dozen times!
Finally the day arrived! Esther and Russell went to the Pittsburgh airport to pick up our California friends who have been traveling around the east coast for a couple of weeks. They arrived here from visiting Hitty friends in Connecticut, Boston Hitty friends and Hitty friends in Canada. We are their last stop before returning to California. Within the hour of getting home our friends from Virginia arrived.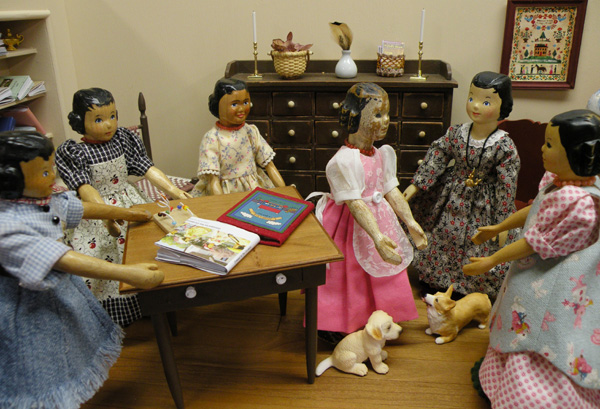 Greetings were exchanged with plenty of hugs to go around. Some of us had not been together since the Hitty event in San Antonio almost two years ago. I was trying to remember every detail for this chapter but it was hard to keep track.
Boxes were opened, gifts exchanged, a flurry of changing outfits and even a new member was added to the California family. Hitty O'honey said she is used to seeing Imas off to new homes.
Hitty Joan asked if she could please have a snack. She had been too excited to eat breakfast. Grandma Alice was just finishing planting herbs with Becassine's help but she produced a glass of milk and some brownies that took care of the situation.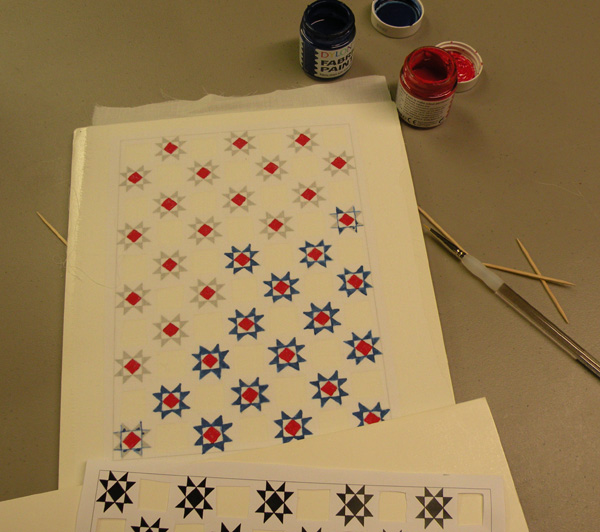 The next day three ladies from Hitty Club joined the group. Some had met at the San Antonia gathering and for others it was a delight to finally put faces to familiar names. The project for the day was painting quilts. I talked about the painted quilts of Twin Manor in my last chapter and Esther had received many inquires as to how they had been done. She reworked the same patterns she had used many years ago into Hitty scale for the day's project.
The ladies of Hitty Club have many talents and one of them is serving fantastic lunches. I have never seen quiche served with such flair!
While the ladies were busy with their activities, the visiting Becassine supervised the little ones playing in the yard. She wanted to make sure Michael was not having second thoughts about sharing his toys.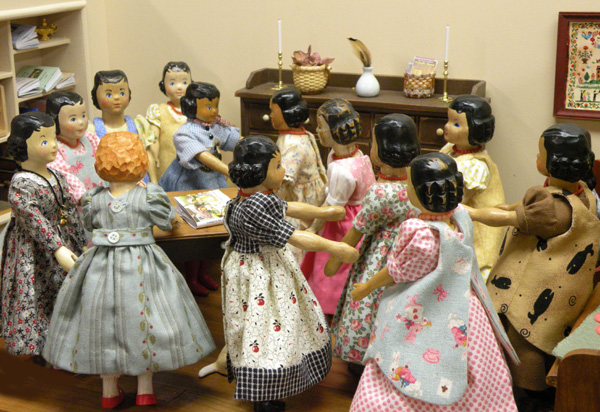 We Hittys continued to visit, each with a story to share. Some were about events already taken and others about events they are looking forward to attending.
The next morning, after the Virginia visitors left for home, Russell and Esther took Hitty Ninashteen and her sisters on a tour of Zelienople. They found our little town quite charming and I do so hope they will return for another visit.
Next Chapter or Return to Index