Chapter Ninety Three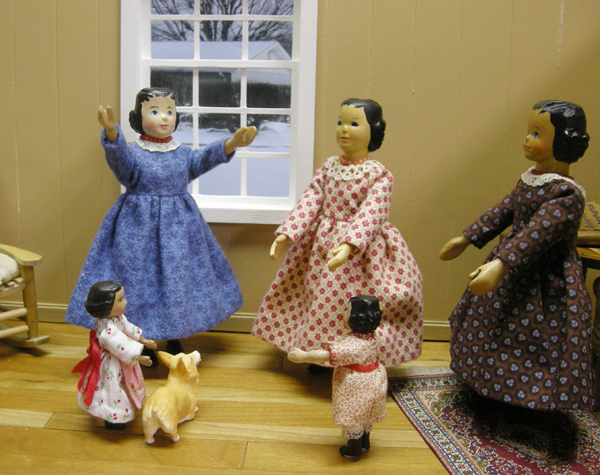 It's the month of January and oh, so cold outside! The temperature has not been above freezing for over a week. We Hittys have been content to stay indoors and not even go along on errands. Hitty Lara ran to the window this morning and said the backyard was totally covered in snow!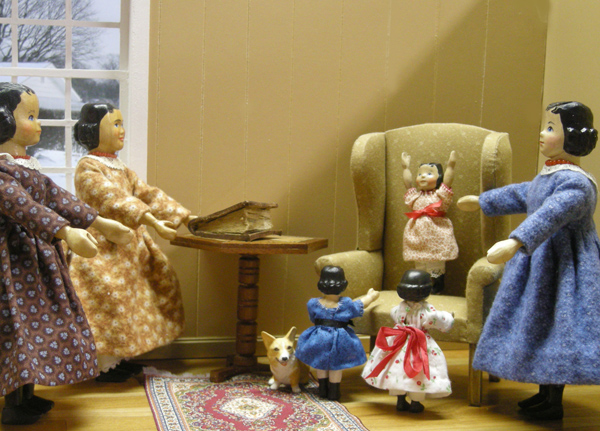 We all have activities to keep us indoors. Esther has spent much of the past week sewing and HittyPat got her first new dress! She is so pleased with it and insisted we all give it proper attention! By the sounds I heard coming from where Esther was sewing, I think HittyPat should just enjoy this dress and not expect many more!
Hitty Bee and Hitty Penny spent part of the morning playing with the Tinker Toys. I don't know what they were building. Puppy was vigorous in knocking down any creation they made!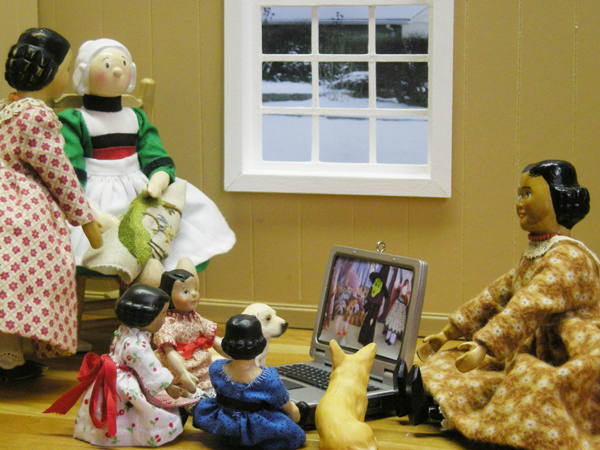 Since the Tinker Toy building wasn't going too well, I brought up Miss VanDroo's theater production on the laptop. The little Hittys were fascinated! I had to show it to them over and over again. They particularly liked Gibbous who played the role of the Forest Creature and were delighted that the Witch did not get to harm the Fair Maiden.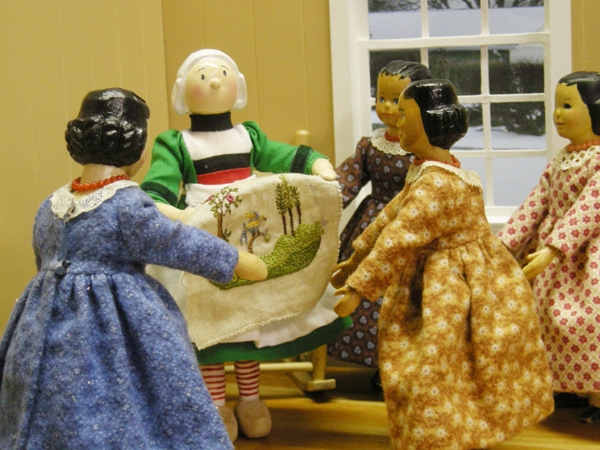 Needlework had kept Becassiine occupied and now that she is finished she showed us her work. It is a chair seat done in crewel. Esther said it is one of the forms of needlework that she never really learned to do well. Her favorite was always needlepoint on very fine silk mesh but she no longer has the eyesight that can handle the tiny count she once enjoyed.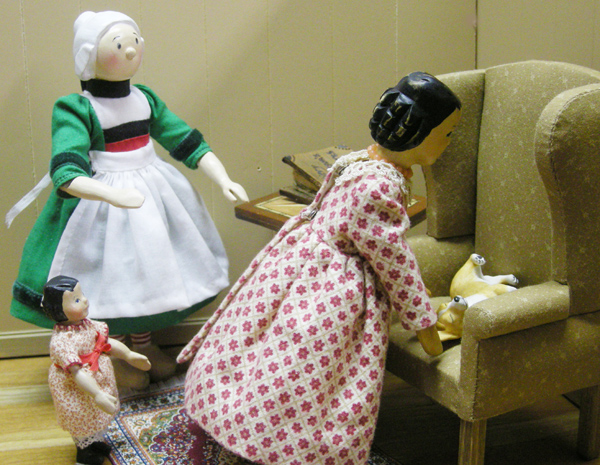 We spent a pleasant day together and really were not concerned as the temperature continued to drop. We Hittys do our best to keep a cheerful outlook at whatever the weather man has in store. It looks to me like Tasha decided to sleep until Spring!
Next Chapter or Return to Beginning
or